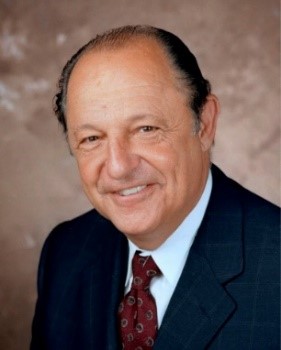 Ralph A. DeFronzo, MD.
(USA)
Professor of Medicine, Diabetes division,
University of Texas Health Science center at San Antonio, Texas, USA.
Professor Dr. Ralph A. DeFronzo received his Doctor of Medicine from Harvard Medical School, Fellowship in Endocrinology from National Institutes of Health and Fellowship in Nephrology from the University of Pennsylvania, the United States of America.
The incidence of type 2 diabetes (T2D) is increasing worldwide, therefore the appropriate T2D management is needed to reduce the incidence of T2D and to prevent the chronic diabetic complications. Professor DeFronzo has persevered in studying the pathophysiology of type 2 diabetes. Using several experimental methods in animals, obese subjects, subjects with a family history of diabetes and T2D subjects, he has helped to define that obesity, especially central obesity, caused the biochemical and molecular disturbances responsible for insulin resistance in T2D. Professor DeFronzo also demonstrated that an increase in glucose reabsorption, via sodium-glucose cotransporter in the kidney, played a role in the pathophysiology of T2D. His work on the pathophysiology of T2D has made metformin and SGLT2 inhibitors the well-accepted first-line medications for T2D management.
Professor DeFronzo also proposed the personalized treatment of T2D by choosing the appropriate medication according to the pathophysiology of diabetes. This concept has been recognized and adopted into current medical practice worldwide. Not only working on the pathophysiology and management of T2D, Professor DeFronzo's work also involves the prevention of T2D. Obesity plays a major role in insulin resistance, therefore reduction of body weight by intensive lifestyle modification and various medications results in the improvement of insulin resistance and delay or prevention of the new onset of T2D.
The achievement of Professor Dr. Ralph A DeFronzo is the result of bridging and magnifying the research knowledge into the novel pathophysiology of T2D. His exceptional and dedicated works have saved people from T2D and saved millions of T2D patients from chronic diabetic complications.